Where nature meets culture
The Stackyard Arboretum was founded in 2010, since then we have been beautifying our landscape garden on the outskirts of Pécs. Because of its size and the clay soil, there is no English border, but instead new wonders unfold before us each season.
We have planted 150 rose trees, 125 ornamental trees, more than 100 shrubs, 80 evergreens, 50 fruit trees, 30 peonies, two dozen leanders, 18 types of sweet grapes, herbaceous ornamentals.
A variety of evergreens, including 20 species of pines and groundcovers provide structure, meanwhile peonies and flowering shrubs provide colour.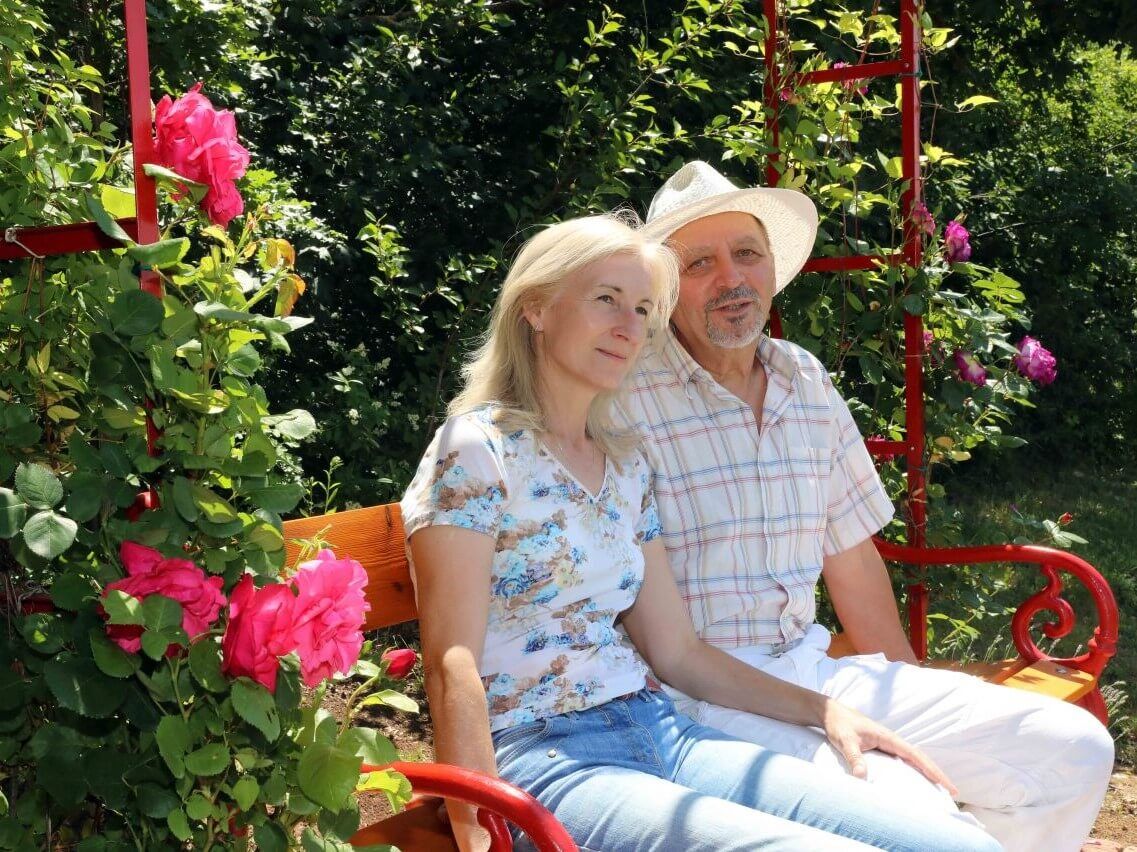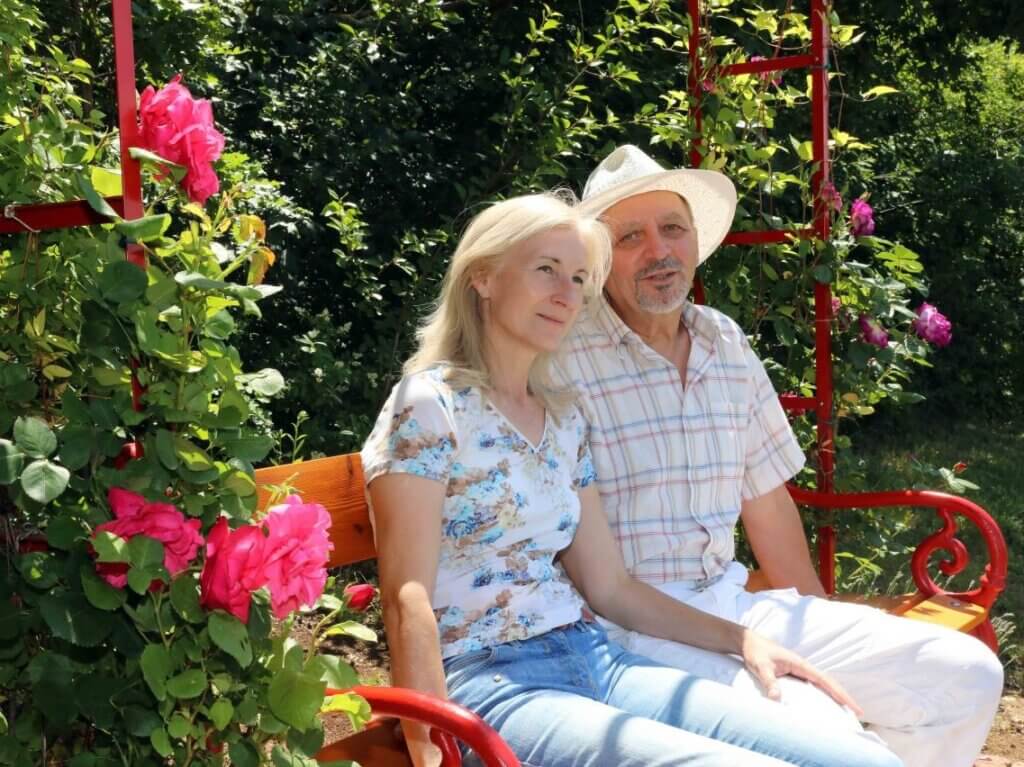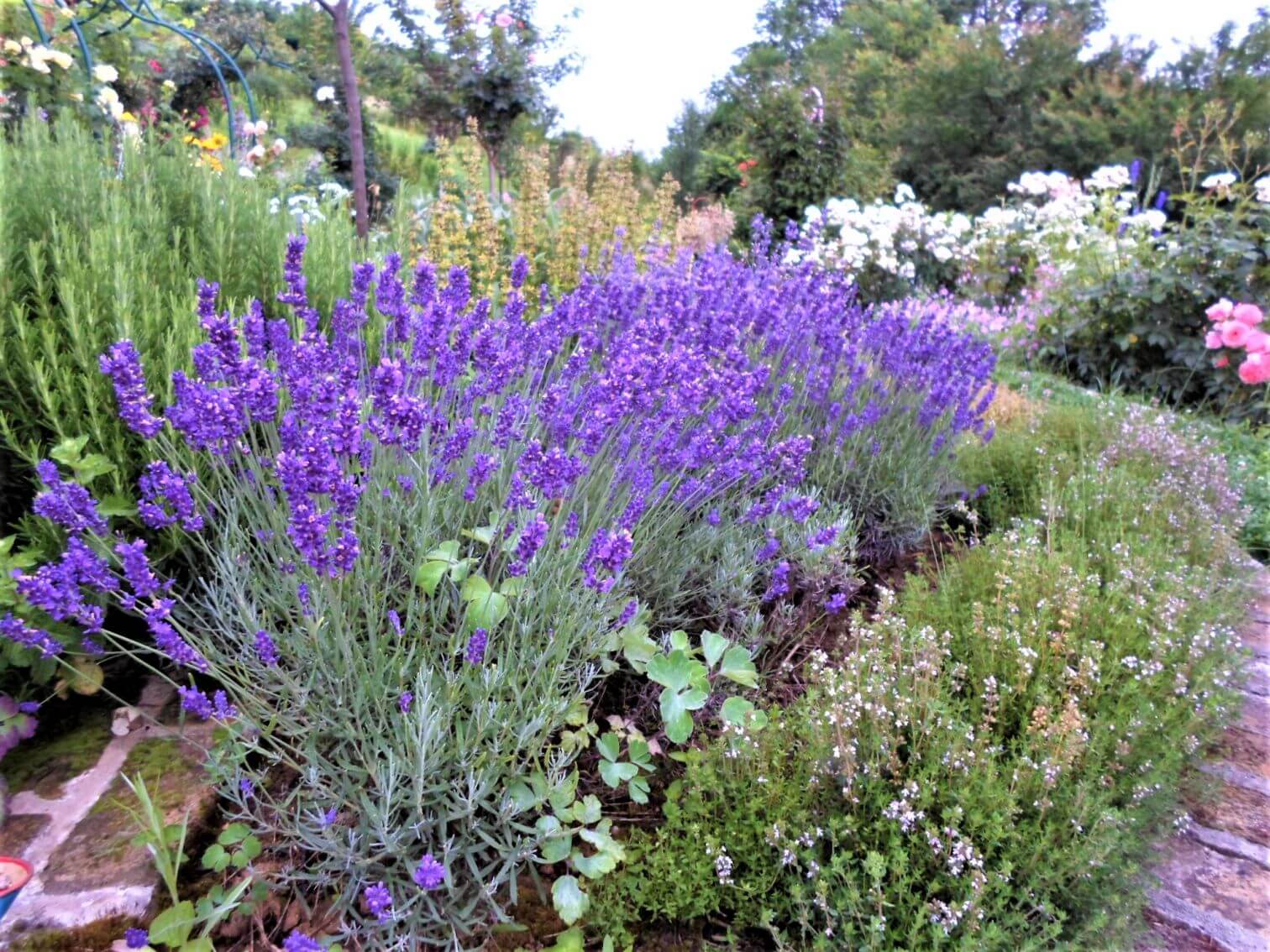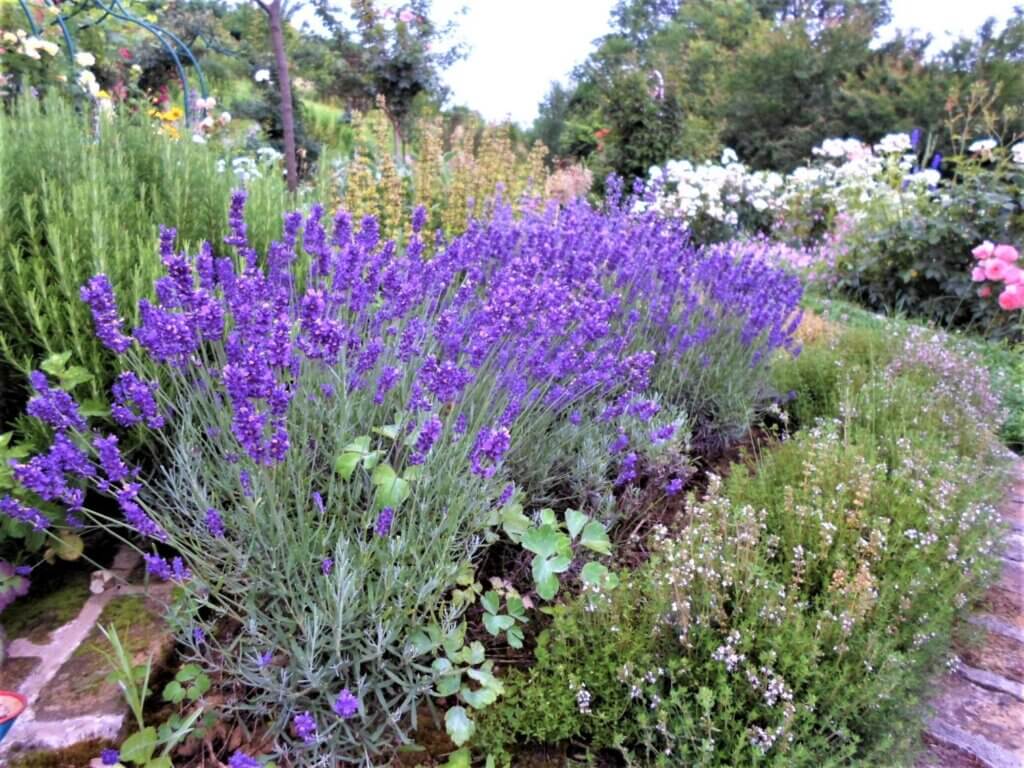 We have created a number of rest areas, including cast-iron benches, planters, a rose garden, a herb garden, and a large grassy area.

Our garden pond is planted with flowering aquatic plants and provides home for some ornamental fish. Small vegetable patches and Mediterranean beds are also adorned. The garden grants a wonderful panoramic view on the whole range of the Mecsek mountains.
We are waiting for you if you are interested in growing fruit and vegetables, or even if you just want to sit and look around in a quiet, peaceful environment.

This is the perfect place of choice if you are attracted to fresh evergreens, fragrant roses, colourful leanders, unusual hydrangeas and ornamental plants. You can have a picnic and taste our special rose syrup and fruit jams.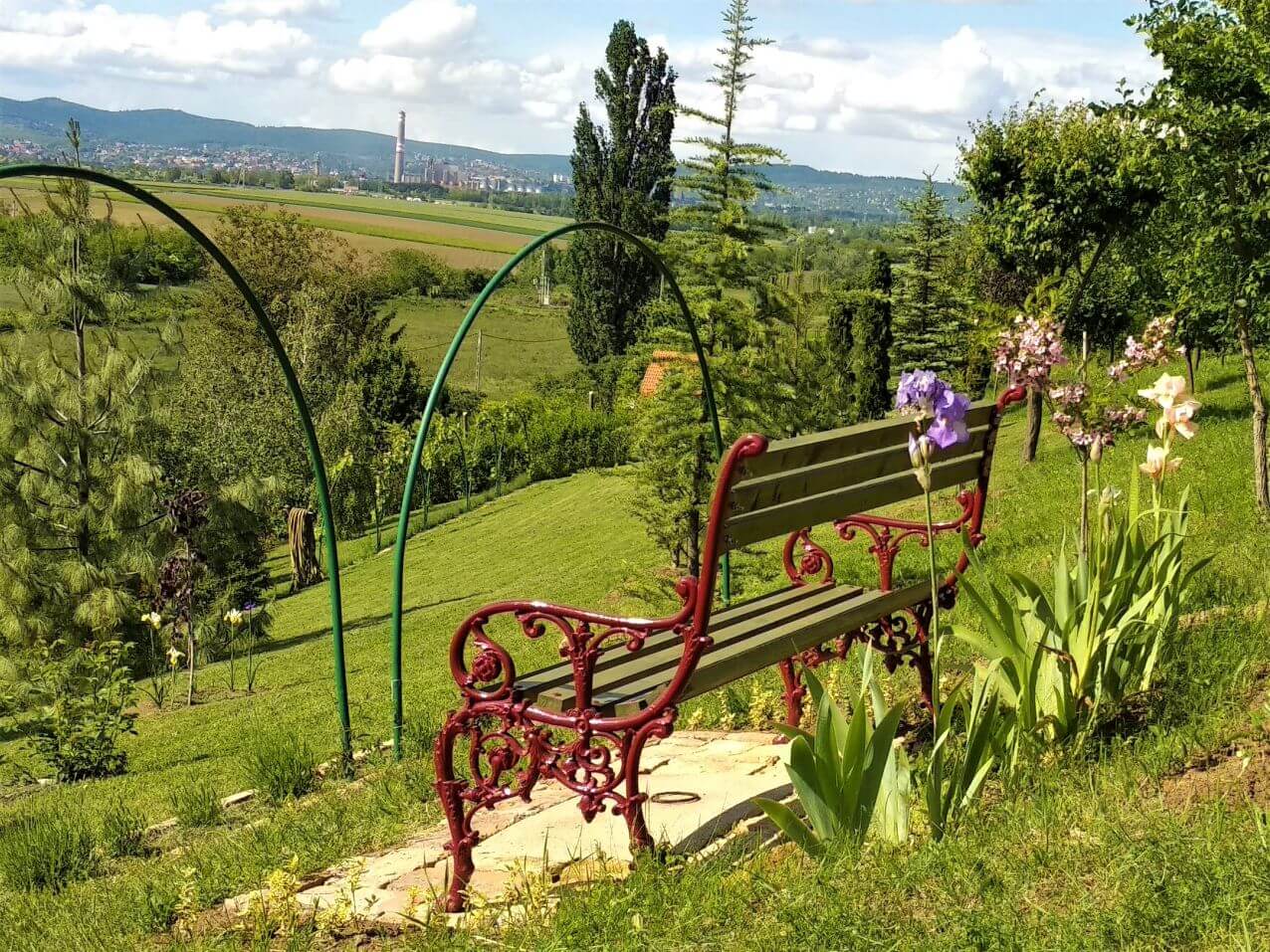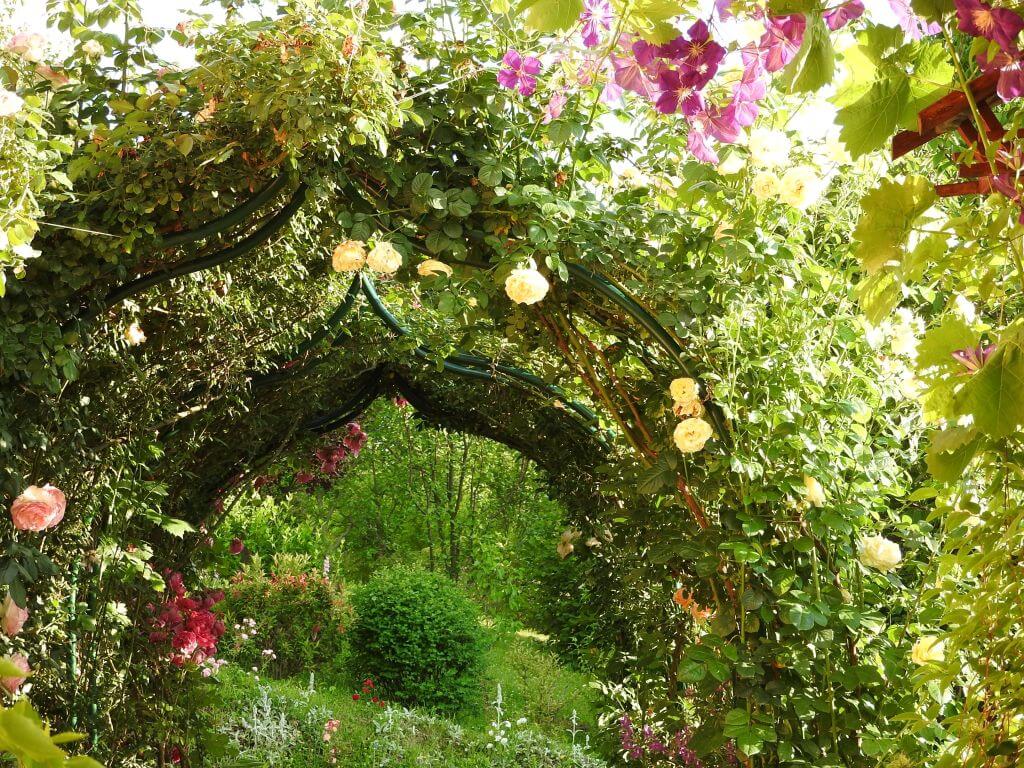 Poems Under the Rose Arch
Have you ever wondered how the poet is inspired by the colour, scent and atmosphere of flowers, trees and bushes in the garden?
How do the pale and angry green, gold, silver, blue hues of majestic pines, cypresses and tulips permeate the poems that take shape?
Can the glimmering dew of sunrise, the velvety purple of twilight be incorporated into the work of art?
Our literary gathering offers an opportunity to participate in the meeting of nature and culture; you can also ask questions about poetry.
From the second half of May to the end of June, the rose blossoming season is when the arboretum is at its most colourful. From groundcovers to shrub roses and towering ramblers, you'll be able to see a wide variety of types, with colours ranging from white to purple.
The enchanting rose garden and airy filagory make an ideal location for a wedding photo shoot. We are waiting for you if you are interested in the process of taking care of roses, if you would like to learn about the varieties, colours and fragrances of this special flower, the know-hows of their care and maintenance!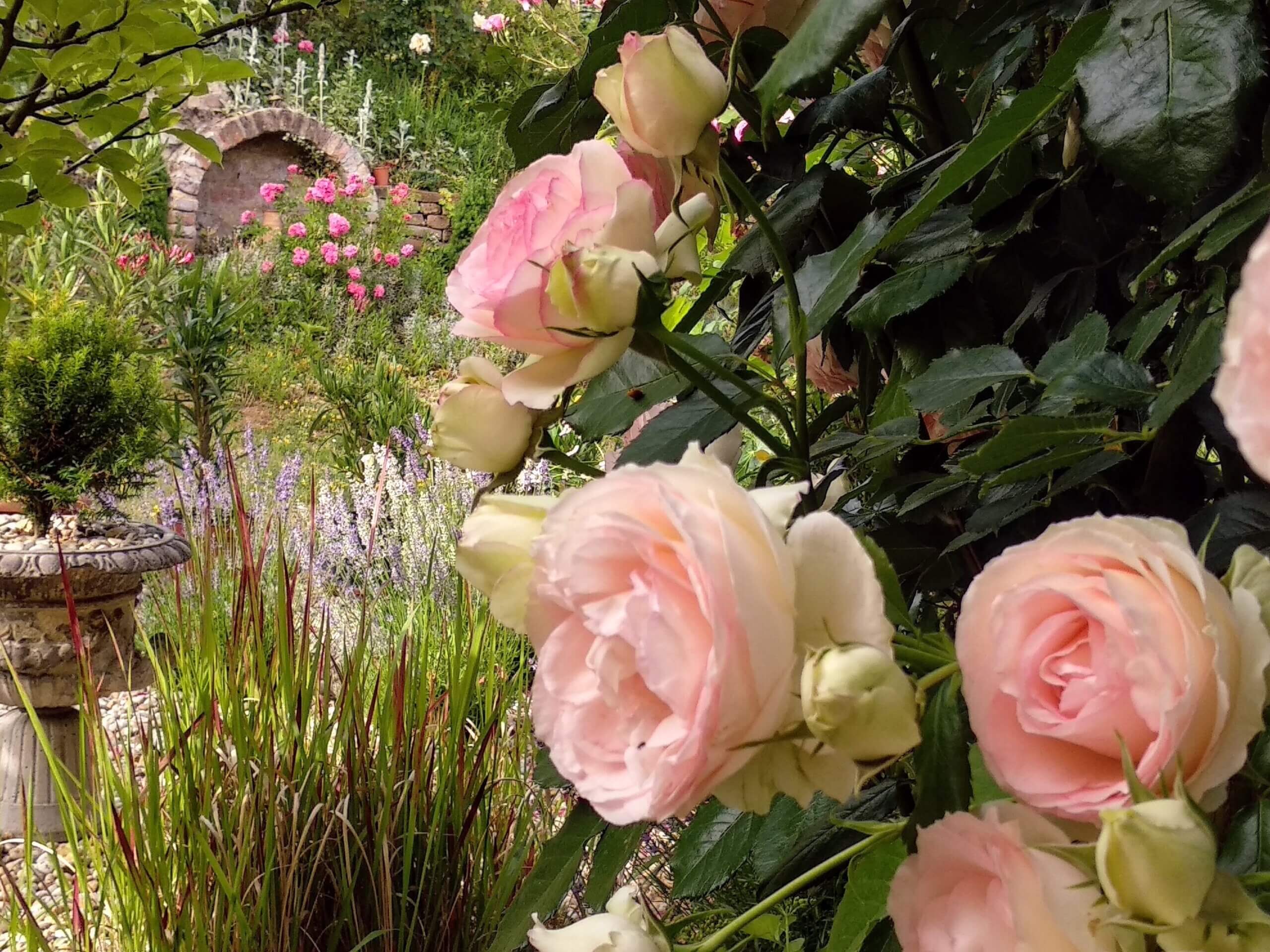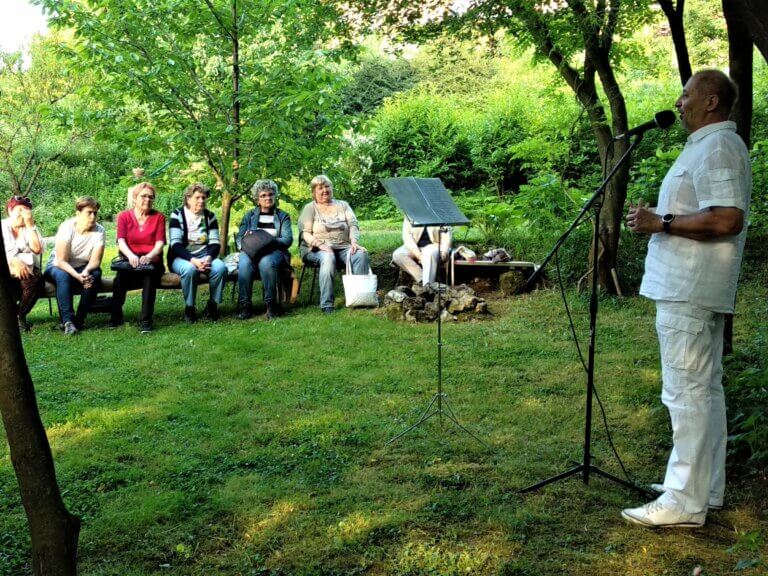 Have you ever imagined in the hustle and bustle of an outdoor concert that the music is just for you?
Have you felt, catching the singer's gaze, listening to his voice, that he is singing for you and no one else?
Would you like it to be more than a fleeting feeling, but a tangible reality? Here and now, for no one else but you, the poet-performer-host László Székely sings from his own songs and translations. We are waiting for you if you are interested in the poet-performer-host's own songs, translations of his works, or if you just want to let yourself be carried away by the waves of music and poetry.
Want a professionally designed, unique and easy enough to maintain garden around your home? Just gardening on a balcony? Or do you have a larger garden? Don't have time to fuss around plants all the time? Or would you rather spend all your time among your plants? With our ideas you can bring your dream garden to life!
We are creating a real garden! For us, a garden is a real living space, defined by the plants and where everyone feels at home.
It's not what it looks like on paper, but how it works in reality.